Last news from Sustainable Campus
Coming events from Sustainable Campus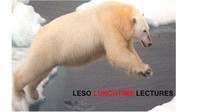 By: Ivan Poon, PhD student at National University of Singapore, Postgraduate researcher at Solar Energy Research Institute of Singapore
By: Dr Steven Gorelick, Professor, Stanford University, Dept. of Earth, Energy & Environmental Sciences, USA - visiting professor at ETHZ At Stanford University, Steven Gorelick holds the Cyrus F. Tolman Chaired Professorship in the School of Earth, Energy, and Environmental Sciences and is a Senior Fellow at the Woods Institute for the Environment. He runs the Hydro Program in the Dept. of Earth System Science. At Stanford since 1988, Professor Gorelick directs the Global Freshwater Initiative, and his two primary areas of research are water resources in developing countries and ecohydrology. He is a member of the US National Academy of Engineering and a Fellow of the American Association for the Advancement of Science.

Communiquer, s'affirmer, diriger, mener à bien un projet, décider…
Au cœur de toutes ces compétences essentielles dans la vie courante et professionnelle réside la question de son propre rapport à soi: l'estime personnelle. Vous sentez-vous régulièrement insatisfait alors que, globalement, votre travail est toujours reconnu, ce qui crée des tensions inutiles ? Etes-vous trop exigeant à votre égard, ce qui limite votre créativité ? Avez-vous tendance à vous déprécier, vous plaçant souvent en position de défense et réagissant trop émotionnellement ? Peut-être aurez-vous alors envie de trouver des pistes pour développer, réparer, protéger votre estime personnelle.