Dernières nouvelles Campus Durable
Prochains évènements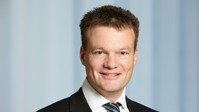 Par:Dr Reto Knutti, professor, Climate Physics Group, Institute for Atmospheric and Climate Science, Dept. of Environmental Systems Science, ETHZ - is Associate vice president for sustainability of ETH Zurich and the president of ProClim, the Forum for Climate and Global Change of the Swiss Academies. The activities in research and teaching of the Climate Physics group are directed towards understanding changes in the global climate system caused by the growing emissions of anthropogenic greenhouse gases. The main goal is to understand the 20th century climate change, to quantify the human contribution to it, and to use that information to improve projections into the future and to quantify the projection uncertainties arising from uncertainties in scenarios, climate feedbacks and the carbon cycle.

Par:Dr Alice Aubert, SNSF Ambizione fellow in the Cluster of Decision Analysis, Dept Environmental Social Sciences, EAWAG

received in 2018 a 4-year SNSF Ambizione grant for an interdisciplinary project on citizen involvement in complex decision-making, in particular for wastewater infrastructure. The focus is on gamification and behavioural operational research. Initially trained as an environmental scientist, she carries out the research at Eawag – the Swiss Federal Institute of Aquatic Science and Technology.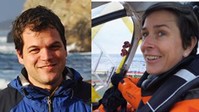 Par:Dr Danièle Rod is the Executive Director of the Swiss Polar Institute. She studied political science and economy. Previously, she was Head of Division for International collaboration at SNF and Science and Technology Counsellor at the Swiss Mission to the EU in Brussels. Dr Samuel Jaccard is SNF professor at the Institute of Geological Sciences and the Oeschger Center for Climate Change Research (OCCR), University of Bern. Samuel Jaccard is a geochemist with interests in unravelling the links between polar ocean biogeochemistry and climate on various timescales, ranging from the past million years to the present. In particular, Jaccard is using a range of stable and radiogenic isotope methods to quantify biogeochemical fluxes, both at the land-ocean interface and in the ocean.